My workshop schedule on mediation and moderation analysis using PROCESS can be found on the
PROCESS page
.
---
My latest book,
Regression Analysis and Linear Models
, co-authored with Richard Darlington, is now available. Purchase through
The Guilford Press
.
---
---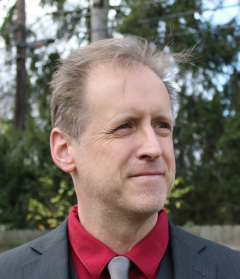 Andrew F. Hayes, Ph.D.
Professor of Psychology
The Ohio State University
Department of Psychology
Columbus OH 43221
hayes.338@osu.edu
(Send PROCESS-related questions to afhayes@processmacro.org)
_
I am Professor of
Quantitative Psychology
at The Ohio State University as well as
Professor of Communication
. My research focuses on linear models, with an emphasis on resampling methods of inference. Specific areas of investigation and writing include statistical approaches to assessing mediation and moderation. I hold a Ph.D. in Psychology from Cornell University (1996) and a B.A. in Psychology from San Jose State University (1991).
My methodology work is published in such locations as
Psychological Methods
,
Multivariate Behavioral Research, Behavior Research Methods, Psychological Science,
and the
British Journal of Mathematical and Statistical Psychology
. In the summer of 2016 The Guilford Press released my third book, "
Regression Analysis and Linear Models,
" coauthored with Richard Darlington. Other books I have written include,
"Introduction to Mediation, Moderation, and Conditional Process Analysis: A Regression-based Approach
" and
"Statistical Methods for Communication Science."
You can learn about all these through my
Amazon author page
.
Over the years I have taught various classes on data analysis primarily at the graduate level. Courses include Introductory Statistics, Multiple Regression, Moderation and Mediation Analysis, and Structural Equation Modeling. I regularly conduct
workshops
on moderation and mediation analysis at institutions throughout the world. I also teach regularly for
Statistical Horizons
and the
Global School in Empirical Research Methods
.
My upcoming Talks and Workshops
10-14 July 2017. I will be teaching a 5-day course on mediation, moderation, and conditional process analysis using PROCESS for SPSS and SAS, version 3, at the Gleacher Center, University of Chicago. This course is offered through Statistical Horizons.
Only a few seats remain
.
Here
are the details and registration information.
September 2017. I will be teaching a 2-day "second course" on mediation, moderation, and conditional process analysis using PROCESS at Boston University and Boston College. This course is not open to the public.
---