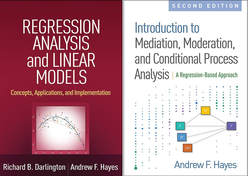 ---

My workshop schedule on mediation and moderation analysis using PROCESS can be found on the
PROCESS page
.
---
---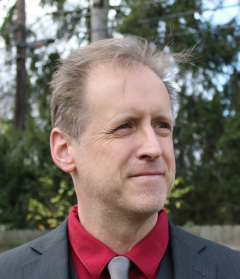 Andrew F. Hayes, Ph.D.
Professor of Psychology
The Ohio State University
Department of Psychology
Columbus OH 43221
hayes.338@osu.edu
(Send PROCESS-related questions to afhayes@processmacro.org)
_
I am
Professor of
Psychology
at The Ohio State University as well as
Professor of Communication
. My research focuses on linear models, with an emphasis on resampling methods of inference. Specific areas of investigation and writing include statistical approaches to assessing mediation and moderation. I hold a Ph.D. in Psychology from Cornell University (1996) and a B.A. in Psychology from San Jose State University (1991).
My methodology work is published in such locations as
Psychological Methods
,
Multivariate Behavioral Research, Behavior Research Methods, Psychological Science,
and the
British Journal of Mathematical and Statistical Psychology
. In the summer of 2016 The Guilford Press released my third book, "
Regression Analysis and Linear Models,
" coauthored with Richard Darlington. Other books I have written include,
"Introduction to Mediation, Moderation, and Conditional Process Analysis: A Regression-based Approach
" and
"Statistical Methods for Communication Science."
You can learn about all these through my
Amazon author page
.
Over the years I have taught various classes on data analysis primarily at the graduate level. Courses include Introductory Statistics, Multiple Regression, Moderation and Mediation Analysis, and Structural Equation Modeling. I regularly conduct
workshops
on moderation and mediation analysis at institutions throughout the world. I also teach regularly for
Statistical Horizons
and the
Global School in Empirical Research Methods
.
My upcoming Talks and Workshops
27-28 October 2017. I will be teaching a 2-day course on
Moderated Mediation Analysis
in Philadelphia. This course will be offered through Statistical Horizons.
Here
are the details.
---